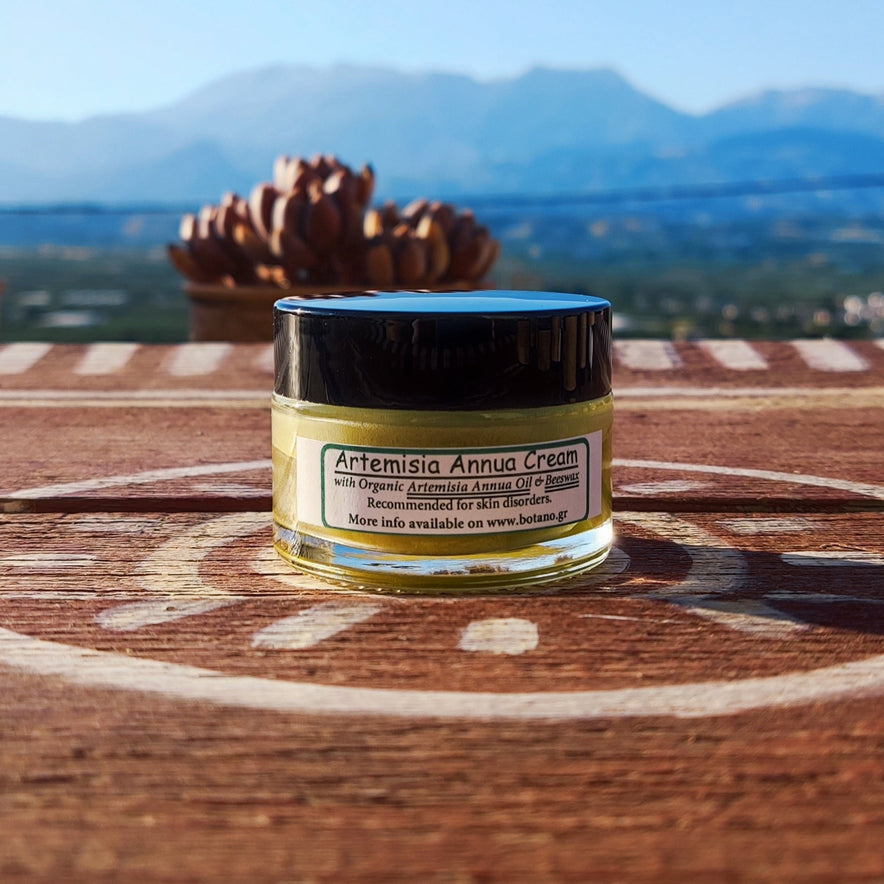 Artemisia Annua Beeswax Cream | Organic
Handmade Botano cream with Sweet Wormwood (Artemisia Annua) oil and beeswax.
We grow our own authentic herb directly on our family farm, free from pesticides and chemicals with lots of dedication and integrity.
Artemisia annua, sweet wormwood, has been traditionally been used topically to ease muscle and joint pain, particularly in osteoporosis arthritis.
Best results have been observed under the following conditions:
Skin irritations, dermatitis, skin cancer, bowel cancer, prostate inflammation, breast cancer, open wounds, joint pain, arthritis, acne, eczema, psoriasis, and herpes.
Use
The ointment is to be applied daily on clean skin. Apply once or twice a day to the desired area and massage gently. It is important to maintain consistency and to be applied daily or until required. Only suitable for external use.

Ingredients
Organic Olive Oil, Organic Beeswax, Organic Artemisia Annua

Notes
◉ Store well closed, cool, dry, and dark.
◉ Free of fillers, colorants, perfumes, and preservatives.